New Holland Sales Stables, Inc.

New Holland Sales Stables is located 101 West Fulton Street, New Holland, PA.
Every Monday, regardless of weather or holiday, horse sales are held.
8:00 a.m. - tack
10:00 a.m. - horses
Minutes off the Morgantown exit of the Pennsylvania Turnpike. Take PA-23 to Railroad Avenue. Turndown Railroad Ave. Make a right onto Fulton. Parking lot on the left, auction on the right.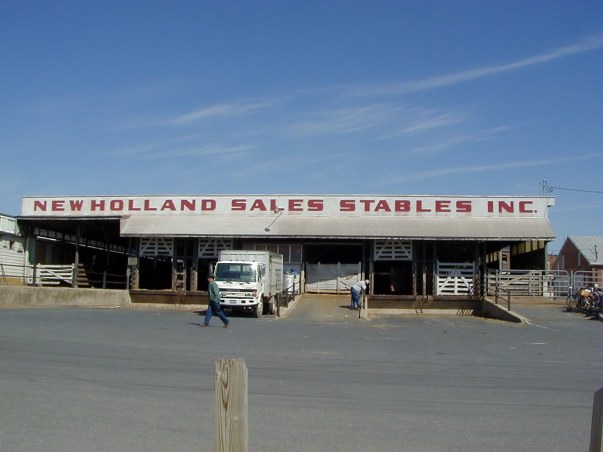 Loading dock for horses.